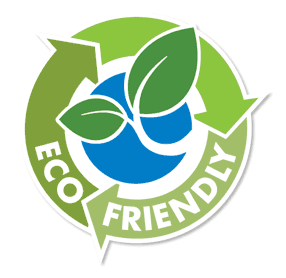 Eco-Care knows how important it is to use environmentally safe products. Excessive use of heavy chemicals can over-power a work place and more importantly create health risks for the employees in it.
Harmful chemicals that are usually found in commercial cleaning products are formaldehyde and ammonia. Exposure to these chemicals can create health issues such as, skin irritations, head aches, and respiratory problems.The more concentrated a chemical is the more harmful it will be.
The EPA also states that "using less hazardous products that have positive environmental attributes and taking steps to reduce exposure can minimize harmful impacts to custodial workers and building occupants, improve indoor air quality, and reduce water and ambient air pollution while also ensuring he effectiveness of cleaning in removing biological and other contaminants from the buildings interior".
Lets face it, no one wants their employees to be out sick from being exposed to high amounts of chemicals!
The smart choice would be to choose an Eco-friendly cleaning service because they provide:
A healthy office and work environment
Clean air
Energy efficiency
Water conservation
So next time your company is hiring a commercial cleaning service be sure to ask if their products are environmentally safe.
EPA information about Eco-friendly cleaning products :http://www.epa.gov/epp/pubs/cleaning.htm#why
If you have any questions about EcoCare cleaning products or questions about what they provide please contact EcoCare at (888)- 1255.